4 branders Roestvrijstalen dubbellaags kap Gasgrill

Koken kan soms een echte klus en een echte vervelende klus zijn. En soms moet je even weg zijn van de dagelijkse sleur en iets anders doen. Propaangas BBQ is een manier om het ontbijt, de lunch of het diner op te schonen - of u ze nu op de camping gebruikt, tijdens een familiebijeenkomst in de outback of gewoon om buiten te koken, het maakt echt niet uit . Het klassieke model 4-B LP Gas Grill met groot kookgedeelte is erg populair op de markt! CE Goedgekeurd voor veiligheidsgarantie.
We bieden ook een reeks grill-vervangingsonderdelen , zoals hitteplaat, kookroosters, grill-gasbranders, enz.
Productinformatie:

Vuurkist: roestvrij staal 430
Hoofdbrander: 4 stuks, roestvrij staal 48.000 BTU, elk 12.000 BTU
Capuchon: 430 # Dubbele laag roestvrij staal
Kookrooster: pons emaille kookrooster 2st
Bedieningspaneel: roestvrij staal
Verwijderingsdruipbak: gegalvaniseerde plaat
Warm rek: 430 # Roestvrij staal
Zijplank: stalen zilverkleurige poedercoating
Ontsteking: Electron
Trolley: staal, zilver poedercoating
Bedieningsknop: ABS-knop
Deur: roestvrij staal
Totale afmeting: 1440 x 545 x 1150 mm
Kookoppervlak: 740 x 440 mm
Pakket: 1pc per omdoos, doos dimensie is 890x750x5 mm; NW: 48 kg, GW: 52 kg, laadgewicht: x40HQ = 156 stks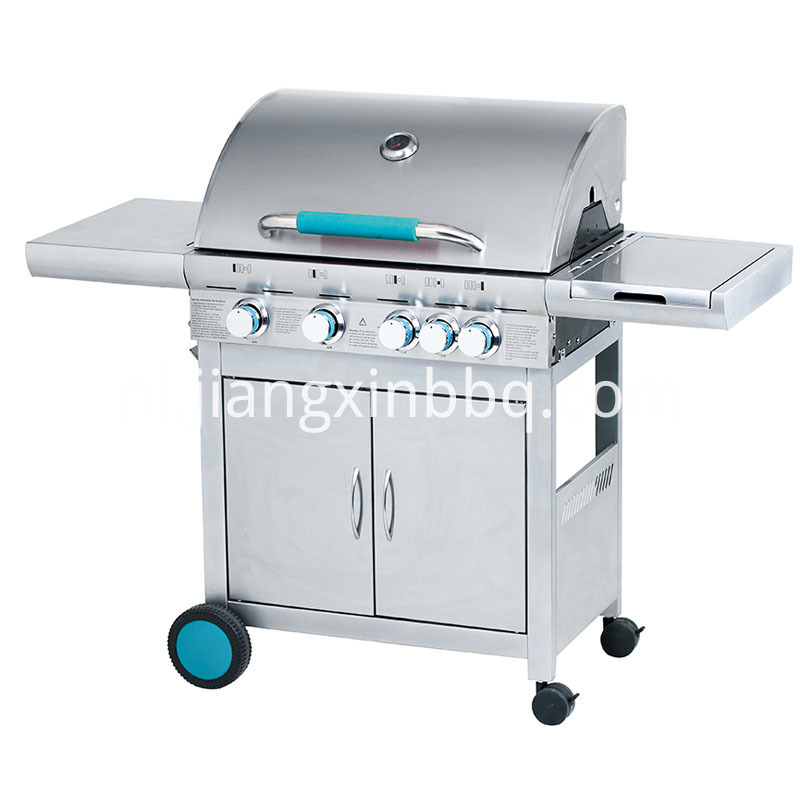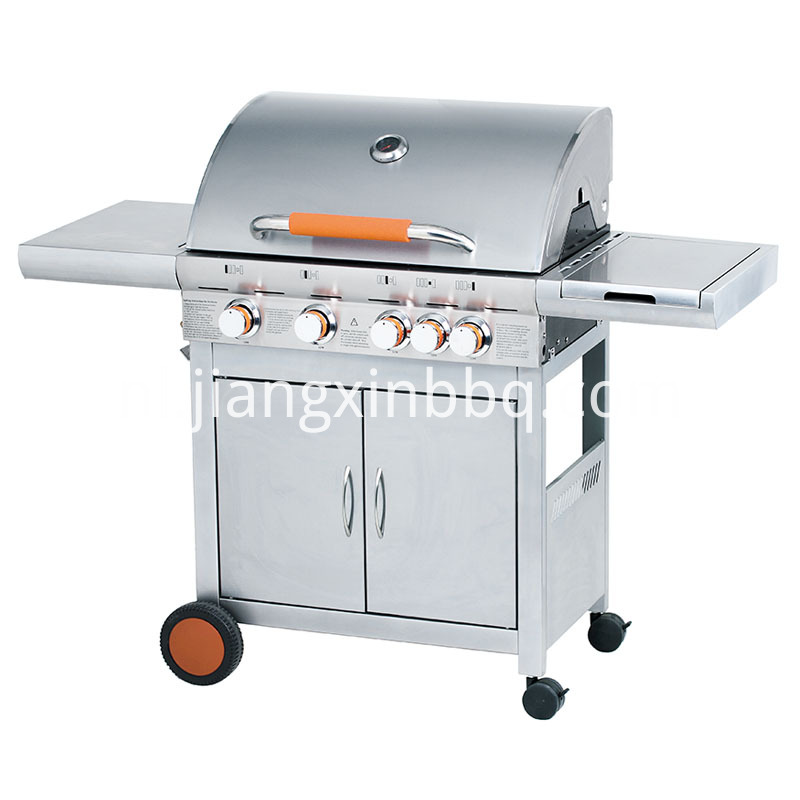 Product Categorie : Gas BBQ Grill > Propaan Gas BBQ