4-pits gasgrill met pizzaoven 2 in 1
The Backyard Gas Pizza Oven van JXG4604P is een dubbele functie met Gas Grill en Gas pizzaoven, het komt met een rooster en de pizza steen. De gasoven heeft een deksel met doorzichtige, tegen hoge temperaturen bestendige glazen ruit voor het koken van voedsel. Het heeft vier roestvrijstalen branders en bijzettafels waarmee je BBQ-accessoires of BBQ-voedsel kunt plaatsen. Er zijn ook twee deuren van de Gas Pizza Oven , waarmee je de propaantank erin kunt plaatsen.
Als leider in de BBQ- industrie heeft Jiangxin veel hoogwaardige BBQ-grills gecreëerd voor klanten uit heel Europa, Amerika, Australië, Zuid-Afrika en meer. Als u een eigen ontwerp heeft of ons nodig hebt om uniek ontwerp exclusief voor u te maken? neem gerust contact met ons op met uw ideeën, onze professionele BBQ- ontwerpers zullen u de beste dingen bieden die u verwachtte.
Productinformatie:
Deksel: zwart gelakt staal met verchroomd handvat
Vuurkist: SPCC met zwart porselein gecoat
Hoog temperatuurglas: 1pc
belangrijkste branders: 4 PC's SS # 202 buisbrander,
12000BTU x 4 stuks
Zijbrander: SS # 430-brander, 12000BTU.
Bedieningspaneel: SS # 430 & Zwart gestempeld staal.
Schappen aan de zijkant: gepoedercoat staal met zwarte kleurlaag.
Wagenconstructie: met zwarte kleur gecoat gestempeld staal.
Deur: zilver gepoedercoat staal met verchroomde handgreep
Kookrooster: porselein gietijzer, 3st
Kookgedeelte: 27.0 "(L) x17.0" (W).
Verwarmingsrek: porseleinen staaldraad
Opwarmgebied: 26.7 "(L) x6.5" (W).
Totaal kookoppervlak: 633 vierkante inch
Verwarmingsscherm: SPP T0.7mm, Porseleinstaal
Pakket: 1pc / Brown karton;
Product totale grootte: W 1397 × D585 × H1180mm
Kartongrootte: 780 (L) x680 (B) x 665 (H) mm
Container hoeveelheid; 196PCS / 40`HQ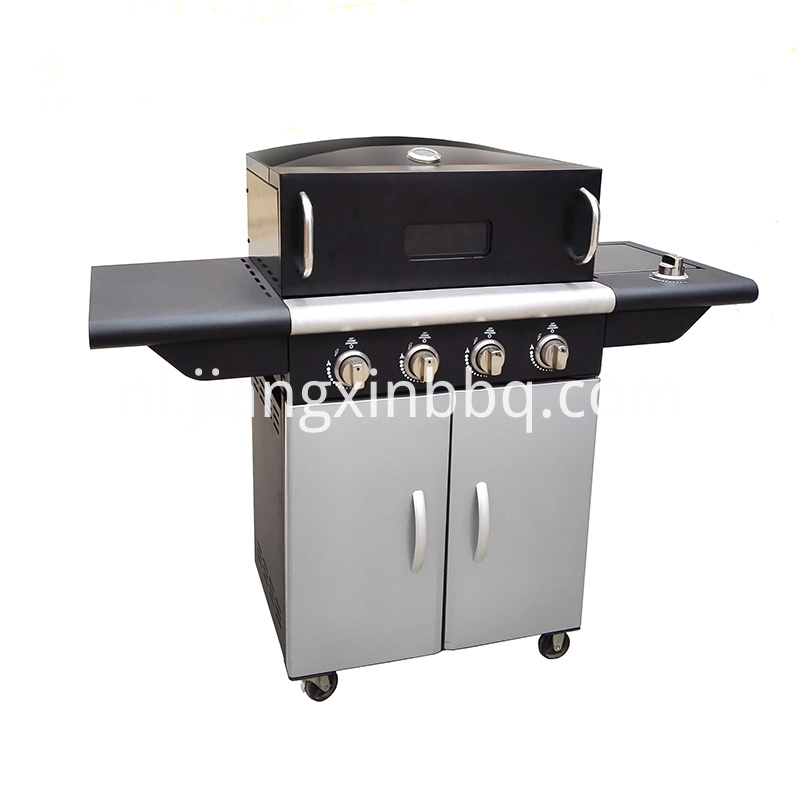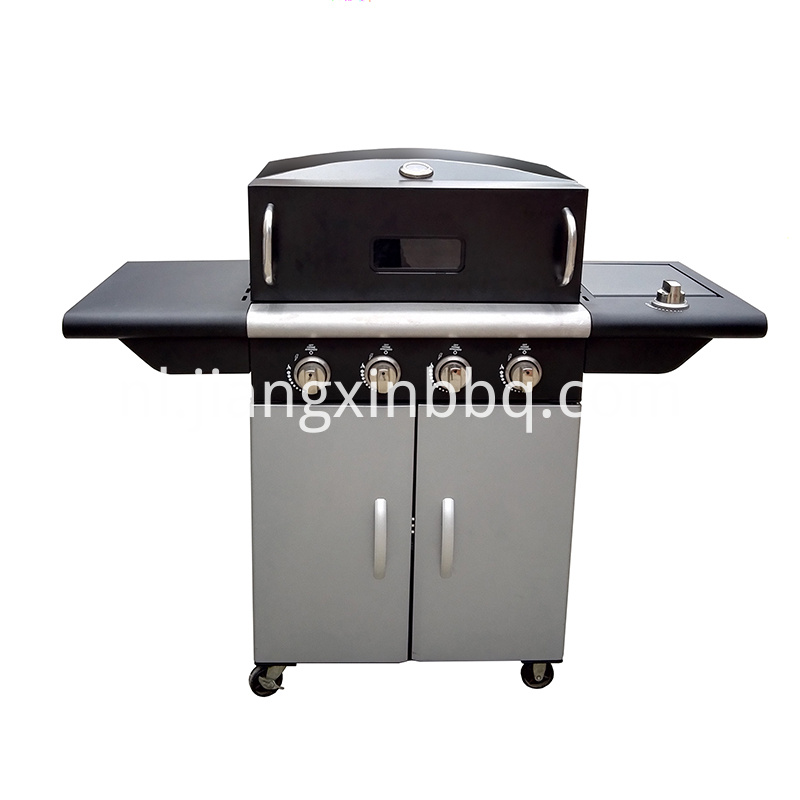 Product Categorie : Gas BBQ Grill > Propaan Gas BBQ